The Glasgow Equine Hospital & Practice
The Glasgow Equine Hospital is situated in the scenic Garscube Estate in Bearsden, on the northwestern fringe of Greater Glasgow, approximately 6 miles from the city centre. An equine hospital has been at this site for many years but the current hospital was opened in 1995, with subsequent expansions made to increase patient capacity and provide entirely separate isolation facilities.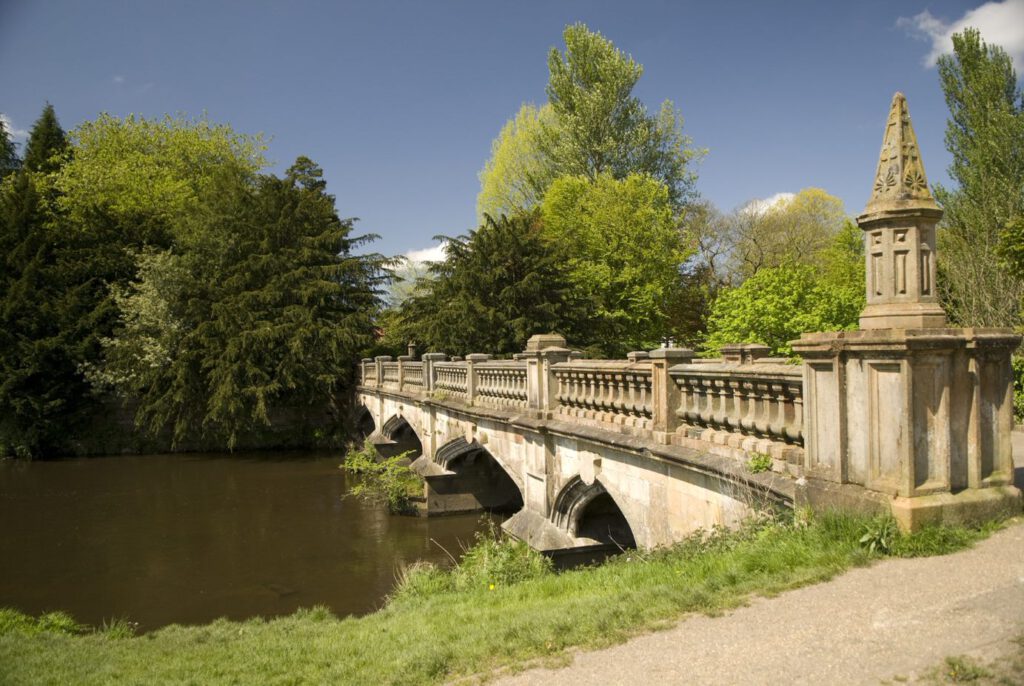 The Glasgow Equine Hospital works closely with veterinary surgeons throughout Scotland and northern England to provide support and referral services for horses in need of specific procedures or further diagnostics, treatment and hospitalisation. Referral is open to all cases and should be discussed first with your own vet, who will then liaise with the vets at the Hospital. Staff are dedicated to providing a professional, reliable and cost effective service whilst maintaining the highest standards of patient care.
The Glasgow Equine Practice is the ambulatory side of the Equine Hospital, and offers high quality veterinary care to the horses in its local catchment area, with stable-side diagnostics and 24-hour emergency provision. Horses, ponies and donkeys registered with the Practice also have the option of being cared for at the Hospital when in need of further intensive treatment or nursing.
The hospital's team of on-site staff, extensive facilities and diagnostic laboratory offers the advantage of 24-hour nursing with continuous professional care. Patients are stabled in large, well ventilated modern stables with additional facilities for intensive care patients, mares and foals and a sand-floored stable for laminitic cases.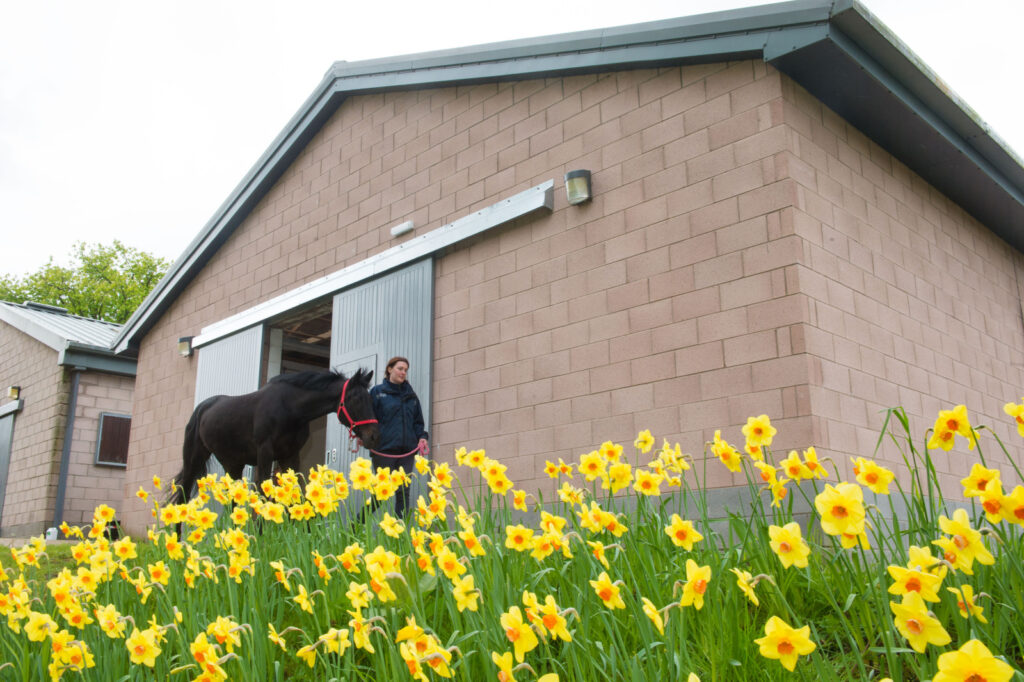 The first opinion practice and hospital are fully integrated with each other, and together form the Weipers Equine Centre – named after Sir William Weipers, first Director of Veterinary Education at the University of Glasgow (1949–1974). Born in Ayrshire, Sir William was also Professor of Veterinary Surgery at Glasgow from 1951 to 1974, and the Dean of the Veterinary Faculty from 1969 until 1974, and was instrumental in the development of the veterinary school. Currently, 14 veterinary surgeons work in the Weipers Equine Centre, supported by 10 nursing, stable and office staff. As a result, horses benefit from the knowledge and experience of all 14 vets, with regular case discussions and sharing of opinion regarding the best treatment approach.
Our vets have postgraduate specialist training in different aspects of horse medicine and surgery, between them holding four Diplomas from European Specialist Colleges, two American Diplomas and seven RCVS post-graduate Certificates. Four of the vets are recognised by the RCVS as specialists (similar to hospital consultants) in either Equine Medicine or Equine Surgery, and we work closely with in-house specialists in anaesthesia and diagnostic imaging.
The team ethos remains practical, with the aim at all times of achieving the best possible outcome for both you and your horse. The Hospital is registered with the European Board of Veterinary Specialists as a training centre in both medicine and surgery for veterinary surgeons wishing to develop further skills in these areas. There are currently five resident veterinary surgeons working at the Weipers Centre whilst completing a 4-year further training period in specialist medicine or surgery.
Our nursing team includes four Registered Veterinary Nurses (RVNs) who bring combined experience from different equine veterinary hospitals and practices. The equine nursing team is assisted by animal technicians and year 5 veterinary students, enabling us to give effective and economic 24-hour nursing to our inpatients.
The Glasgow Equine Hospital is accredited by the RCVS Practice Standards Scheme as an Equine Veterinary Hospital, which includes assessment in categories such as client services, in-patient services, diagnostic services, team and professional responsibility and ambulatory services. In addition to providing the highest standard of veterinary care for our patients, the Weipers Centre is committed to education, clinical research and development. This is to the benefit of clients, veterinary undergraduates and veterinary surgeons.
Glasgow University Veterinary School has recently been rated 7 th in the World for quality of education and training. Clinical audit is undertaken formally, and staff maintain clinical and research links with leading veterinary authorities worldwide, in order to expand skill sets.